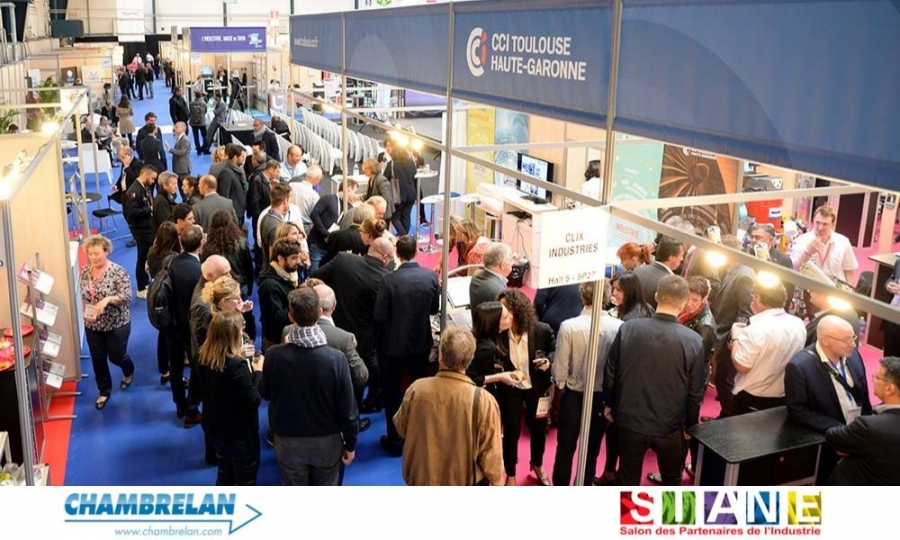 Chambrelan will participate in the next edition of SIANE, the main meeting point for industrial companies in Midi-Pyrenees, a booming industrial region located around Tolouse (France).
The 15th edition of the event will take place from 22 to 24 October in what is the largest industrial exhibition in the south of France to which more than 10.000 visitors and 740 exhibitors are expected to attend. For three days SIANE brings together different industrial sectors such as aeronautics, automotive, medicine, electronics, among others, in which Chambrelan will show its novelties in its telescopic slides that can support up to 1.5 tons. 
A new demostration of its commitment to innovation that adds to the 800.000 euro invested in this last year in a new production line, fully automated, to meet its international demand. This new production line, focused on the manufacturing of telescopic slides, has been located in Le Havre with the aim of:
          – Improve customer response times.
          – Increase your total production by 20%.
          – Meet increasing foreign demand.
          – Integrate new stamping and cutting tools into your production.
For more than 60 years Chambrelan has been one of the leaders in the manufacture and supply of telescopic ball slides and linear translation systems, selling theirs products in more than 95 countries through exclusive distributors such as Berkomat.
SIANE 2019
https://www.salonsiane.com
October 22-24, 2019
Toulouse –  France
Main photo: SIANE Salon ©David Becus